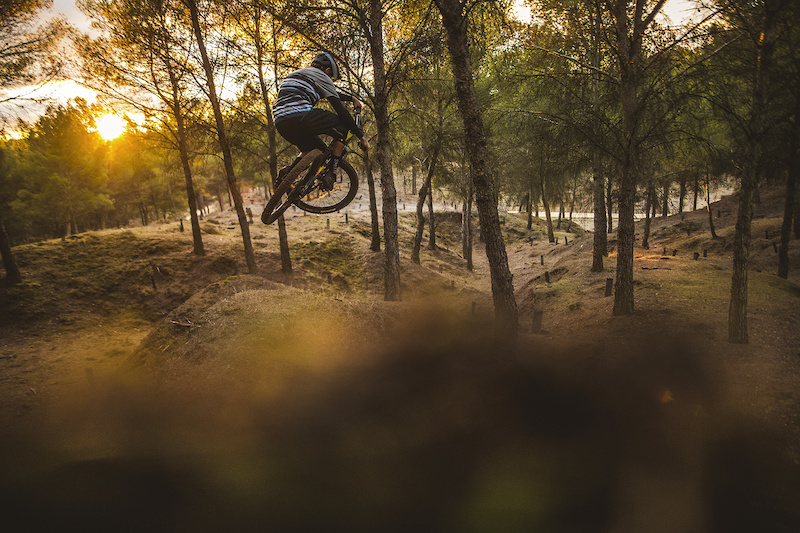 To view this video please enable JavaScript, and consider upgrading to a web browser that
PRESS RELEASE: Dakine
Dakine makes gear for those who are inspired by nature and not afraid to push against predictable and break away from comfort. Gear that combines performance and style and is expertly built for people with a willingness to venture where they've never been and do what they've never done.
For 2018, we continue with our full line of apparel, packs, gloves, and protection for both technical on-trail riding and the lifestyle parts in between rides. Headlining the 2018 product offering is the Hot Laps Collection. Created in the spirit of traveling light and fast, the Hot Laps Collection features a lineup of minimalist accessories that carry the necessities.
The Hot Laps Gripper is an on-bike storage solution that can carry a spare tube, CO2 cartridge, and tire levers.
The Hot Laps 2L holds a water bottle, phone, snacks and riding necessities.
Designed to be worn under a jersey, the Hot Laps Stealth features just enough storage to keep you from walking home: a mini-tool, spare tube, a gel, your phone, and some cash. For those that prefer the function of a waist bag but like to bring more supplies, the Hot Laps 5L comes with increased storage and a squat, 2 liter lumbar-shaped hydration reservoir.
ATHLETES
New to the Dakine Family for 2018 is Spanish rider Iago Garay. Known for taking his smooth style to the roughest EWS tracks across the globe, Iago is an international fan favorite who fits right in with Dakine's close knit crew of riders.
Iago joins a stacked team featuring:
Graham Agassiz, Dakine rider since 2011
Aggy wears the Thrillium Jersey when he grabs his big bike, and when it's time to pedal the Hellion Knee Pads provide CE-certified protection and enough comfort for a full day epic.
Casey Brown, Dakine rider since 2017
Casey rips around in the Roslyn Jersey–a technical quick drying jersey with a casual everyday look. The Aura Bike Gloves are lightweight and feature a highly breathable, vented mesh palm material impregnated with silicone for enhanced grip.
Carson Storch, Dakine rider since 2014
Carson keeps his grip with the Insight glove. New this season, the Insight is designed with a pure, minimalist approach to gloves. The Descent Bike Shorts are constructed with heavy-duty 600d material on the main body which sheds abrasion season after season while the 4-way stretch panels provide exceptional articulation and comfort.
Thomas Vanderham, Dakine rider since 2002
Thomas' Dropout Jersey is enhanced with Polygiene odor control technology keeping him funk free even after the toughest climbs, while the lightweight Syncline Shorts expel crotch heat via the inner leg and rear yoke mesh panels.
Yoann Barelli, Dakine rider since 2017
Matthew Slaven, Dakine rider since 2009
Brendan Howey, Dakine rider since 2018
Steffi Marth, Dakine rider since 2012
With a busy travel season already underway, the Dakine Bike Team relies on the Bike Roller Bag to transport their tools of the trade around the world. A bike anchoring system and sturdy bag frame structure ensure a stable ride and plenty of control when wheeling through crowded airports. Specific pads and a soft and customizable EVA material elevate and protect your discs, drivetrain, and all sensitive zones.
Included is a roll-up tool bag to help with the build and hold small parts and extra pedals. Even with its rigid structure, this bag packs down when empty, for easy storage between trips or when you get to your destination and it's time to ride.
Weight 17.75 lbs (8kg).
The Party Bucket is the perfect accessory to stretch the post-ride bliss well into the night.
To view this video please enable JavaScript, and consider upgrading to a web browser that
To see more, check out Dakine online at
.
---
MENTIONS:
@dakine
---
from Pinkbike.com https://ift.tt/2q8tv6S